Welcome to AptWords
by Nancy Chapple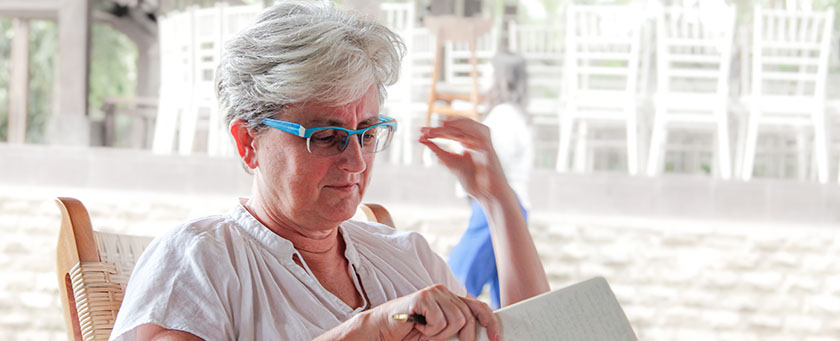 Photo by Jens Paape
Welcome to Nancy's website, where she shares her creative endeavors. Nancy's creative writing ranges from personal essays to opinion pieces, from memoir to a researched book.
Nancy Chapple is Berlin-based and American-born. In her thirty-five years in Europe, mostly in Berlin, she has worked as a classical pianist, translator, interpreter, and editor, as well as businesswoman. As translator, her forte is rendering the nuances of all registers of German in precise, crackling English.
As editor-in-chief of Berlin's first and only classical music website, she wrote and edited many dozens of classical concert reviews. In the 2010s, she created and performed two one-woman shows: memoir interwoven with live piano renderings. Opinion pieces on Ukrainian refugees in Germany and friendships in COVID times were published in 2022. She has published essays in German at Berliner Gazette.
Her volume Hard, twenty-seven short creative nonfiction pieces, published in 2013 under her pen name, was praised by Pulitzer Prize-winning critic Tim Page as having "the gift of making the 'ordinary' extraordinary. Her vignettes explode and when they are done, our familiar furniture is not in the same place."
She holds bachelor's degrees in piano performance and French and German translation from Oberlin Conservatory/College and a master's in piano from Manhattan School of Music. Born and raised in Providence, Rhode Island, she became a German citizen several years ago.